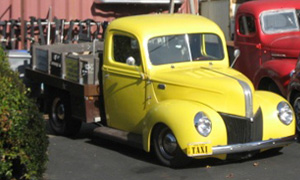 Since 1972, American Muffler & Trailer Hitch has been based on honesty, integrity and dependability and making sure that our customers get the best parts available at the best price possible.
We provide quality parts and services, regardless of the size of the job, and maintain the highest standards possible for exhaust work (both foreign and domestic), trailer hitch installations and trailer repairs.
Mike, Dale and Scott are the best in the industry. We continuously surpass our customer's expectations with our outstanding service and have earned our customer's continued trust by always providing sound automotive advice, and consistently outperform others with our automotive service excellence. We do it right the first time.
When you call, we will usually ask you a bunch of questions. We're not nosy, we just need to find out important information so that you will get what you "need," not necessarily what you are asking for. We will not "sell" you repair work you do not need.
Bring in your vehicle for a free estimate and allow us to impress you with our experience, service and expertise. From simple to complex applications, we do it all!